Sarah Named Inaugural Artist in Residence by the Mount Vernon Area Arts Council

The Mount Vernon Area Arts Council (MVAAC) Board of Directors recently approved Sarah Fitzgerald as its first Artist-in-Residence. Fitzgerald, a Mount Vernon resident, has been focusing on her own artwork since retiring in 2021 from teaching art at Washington Elementary School. Read full article
here
.
Sarah's Artist Profile page for the Arts Council is
here
.
Art in Nature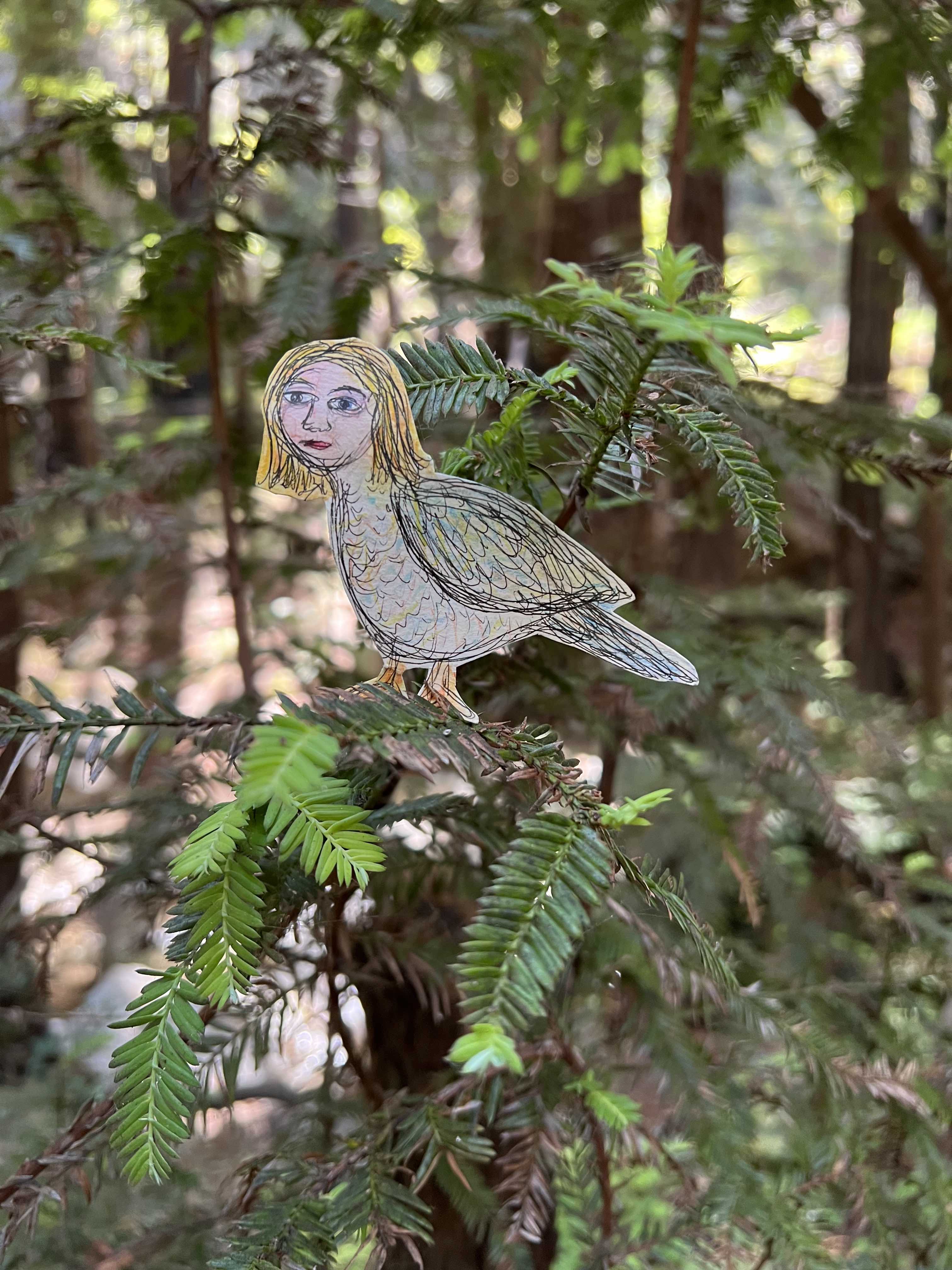 Paintings on Wood Panels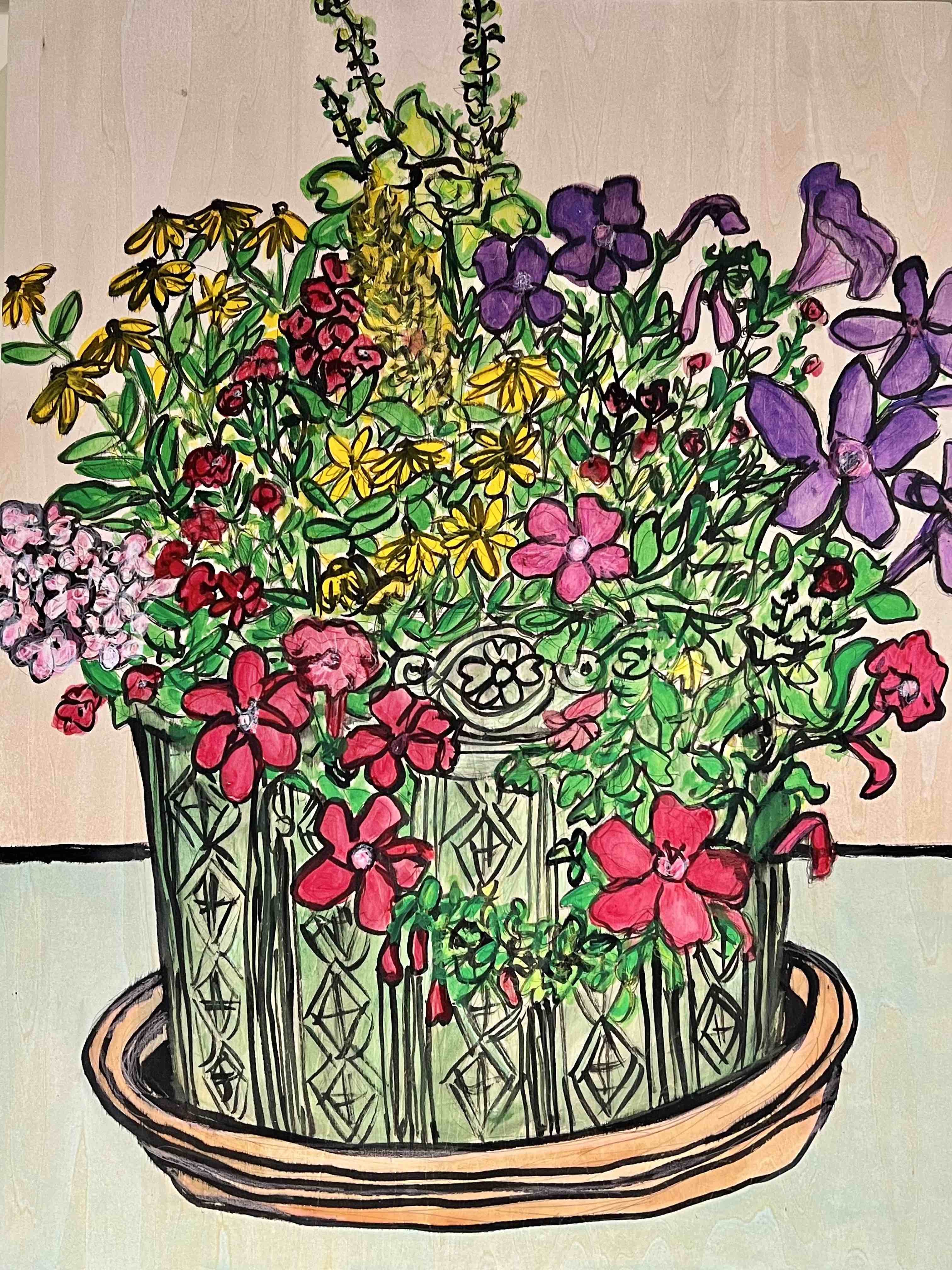 Apothecary Bottles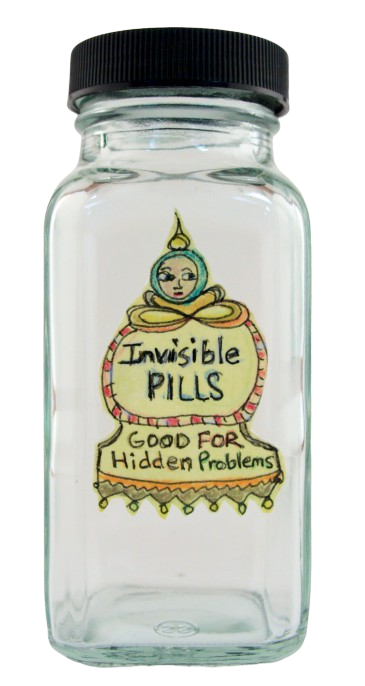 Message Bottles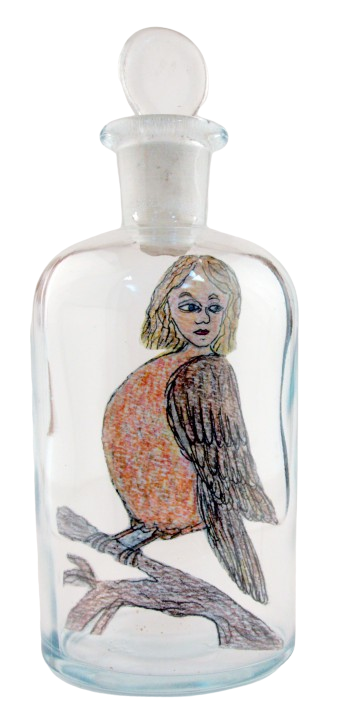 Doors in Jars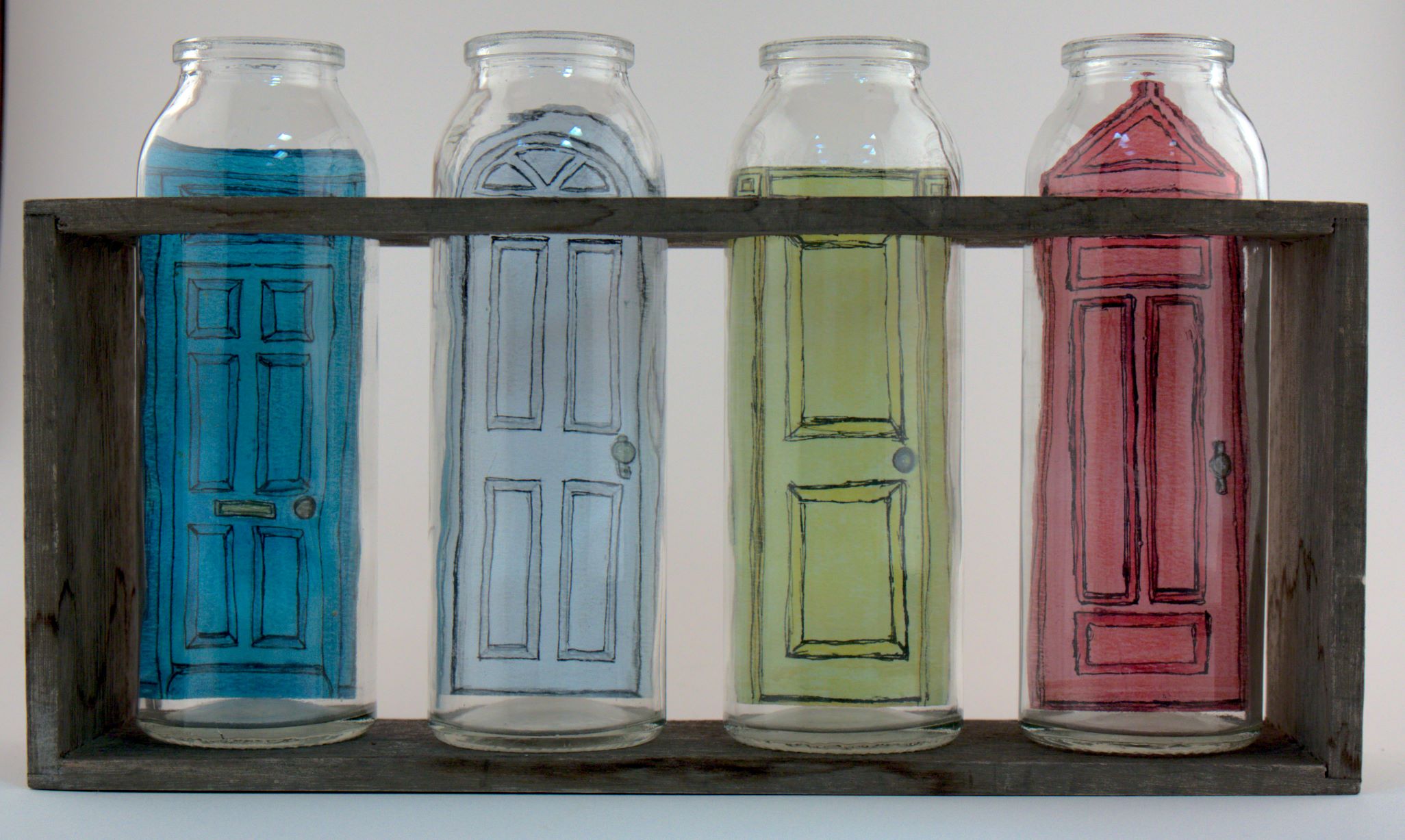 Large Drawings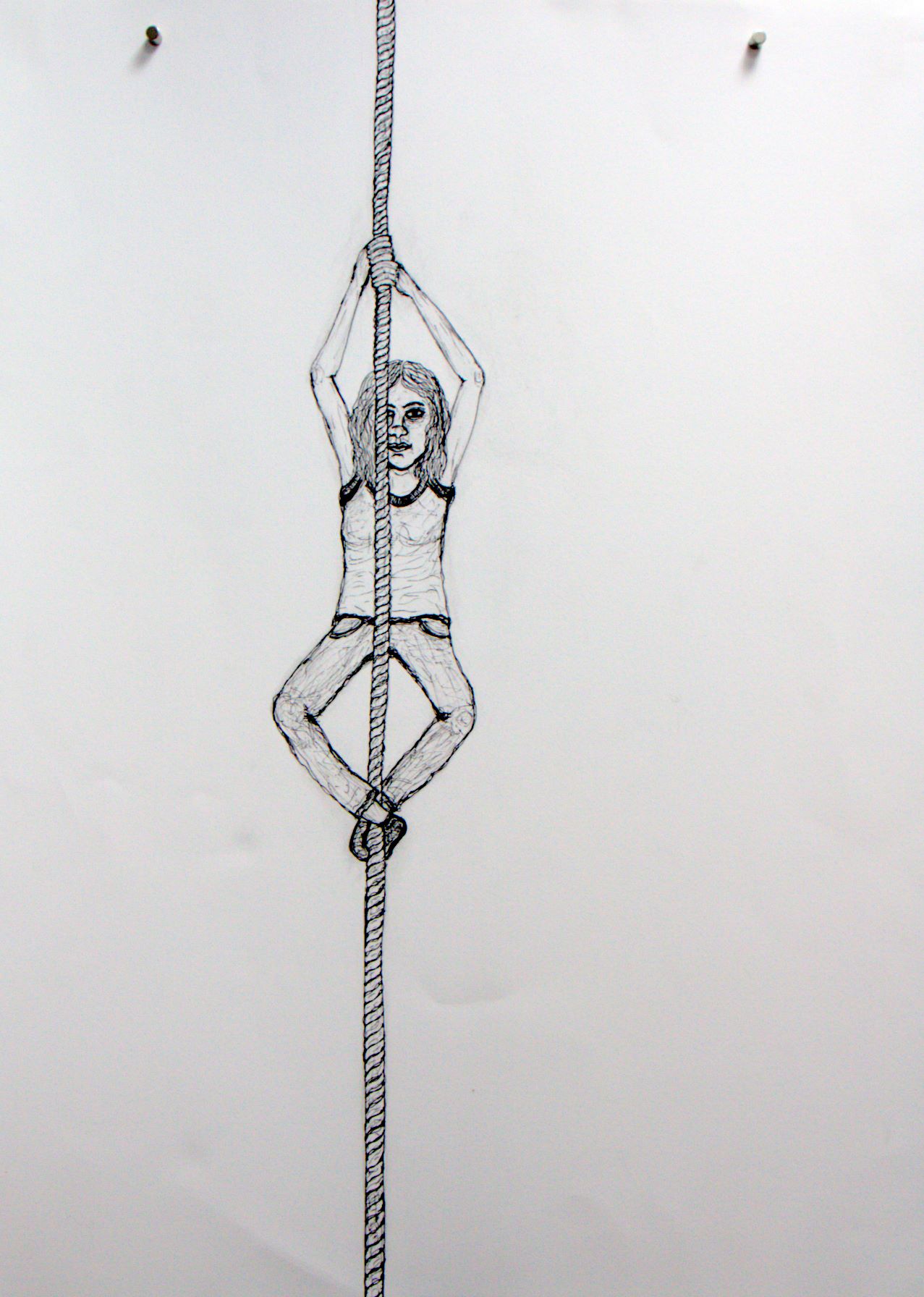 Veladoras (Votive Candles)

News
Sarah's "Zoom Doodle" was featured in the NY Times!
The May 13, 2021 edition of the Times ran a story titled
What We Learned From a Year of Crafting
in which they covered arts and crafts in the time of the COVID pandemic. The article included a slide show that included one of Sarah's "Zoom Doodles" (drawings or paintings of Zoom video-conferencing sessions).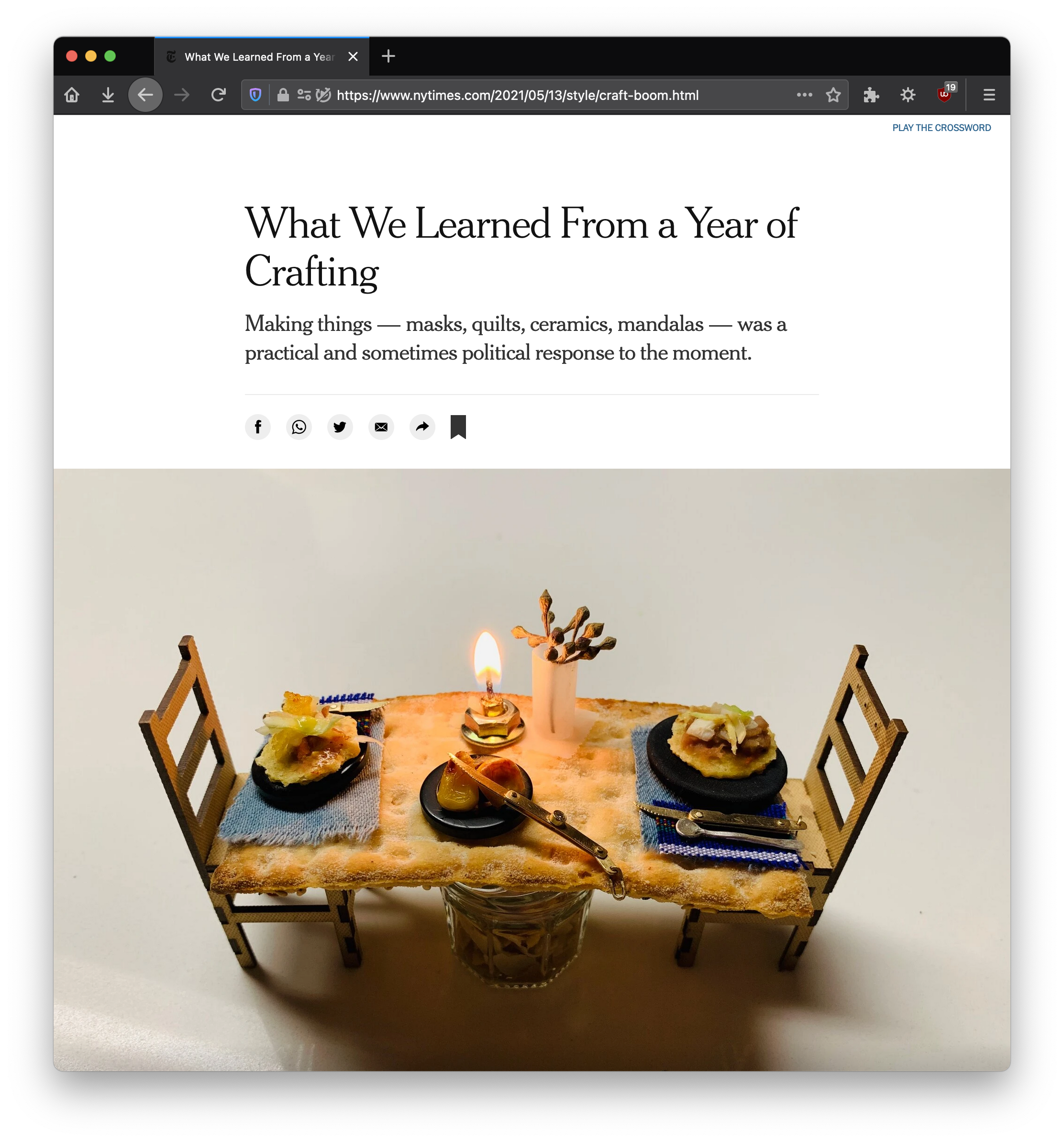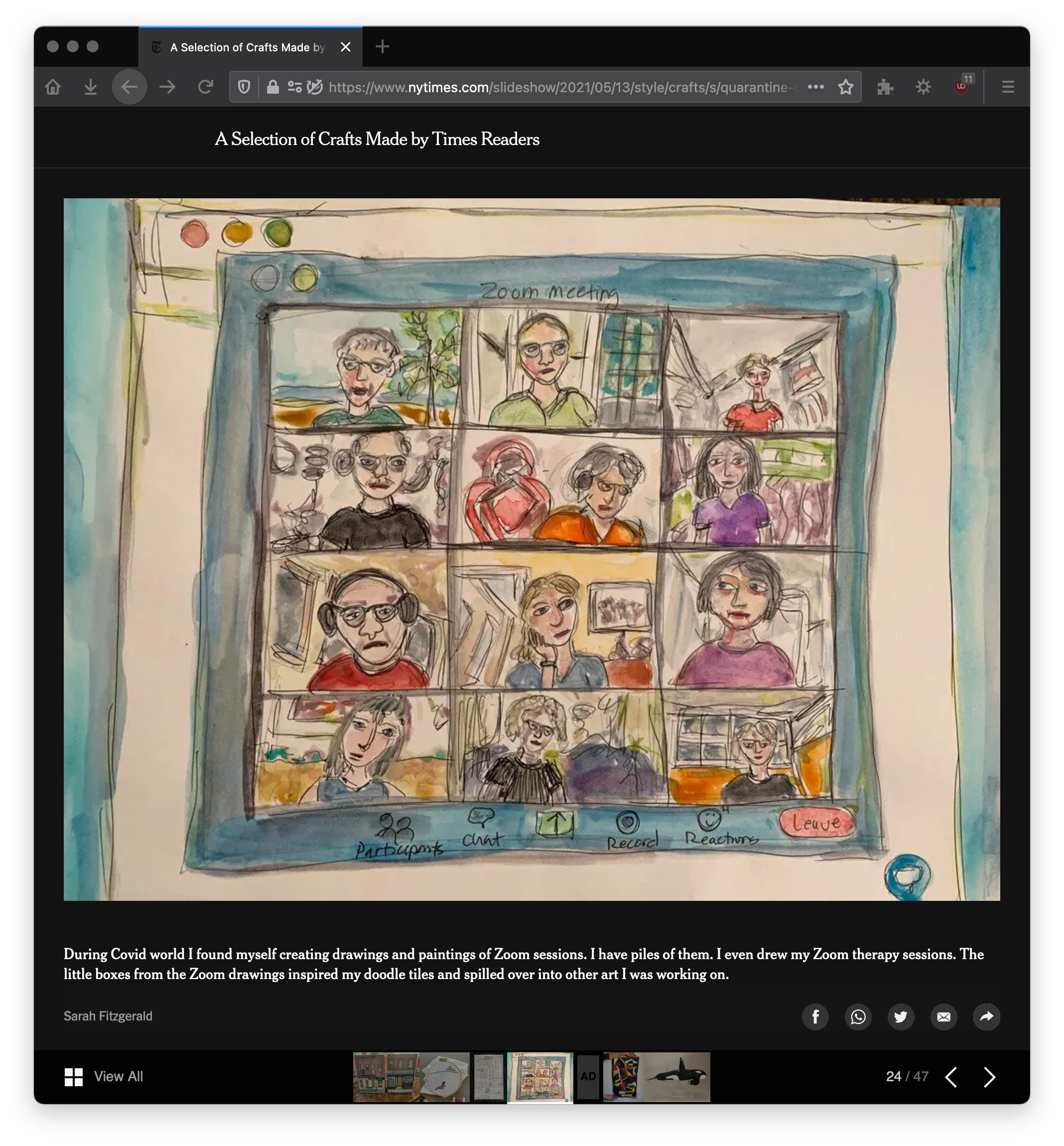 The caption on Sarah's Zoom Doodle says:
During Covid world, I found myself creating drawings and paintings of Zoom sessions. I have piles of them. I even drew my Zoom therapy sessions. The little boxes from the Zoom drawings inspired my doodle tiles and spilled over into other art I was working on.
- Sarah Fitzgerald, Mount Vernon, Iowa.