Sarah Lynn Fitzgerald
Kae Apothecary Show, October 2019
Sarah held a very well attended showing at Kae Apothecary in Mount Vernon, IA, including an artist's reception on Thursday, October 24, 2019.
Many thanks to the proprietor of Kae Apothecary, Andrea Gorsch for providing the venue for the show.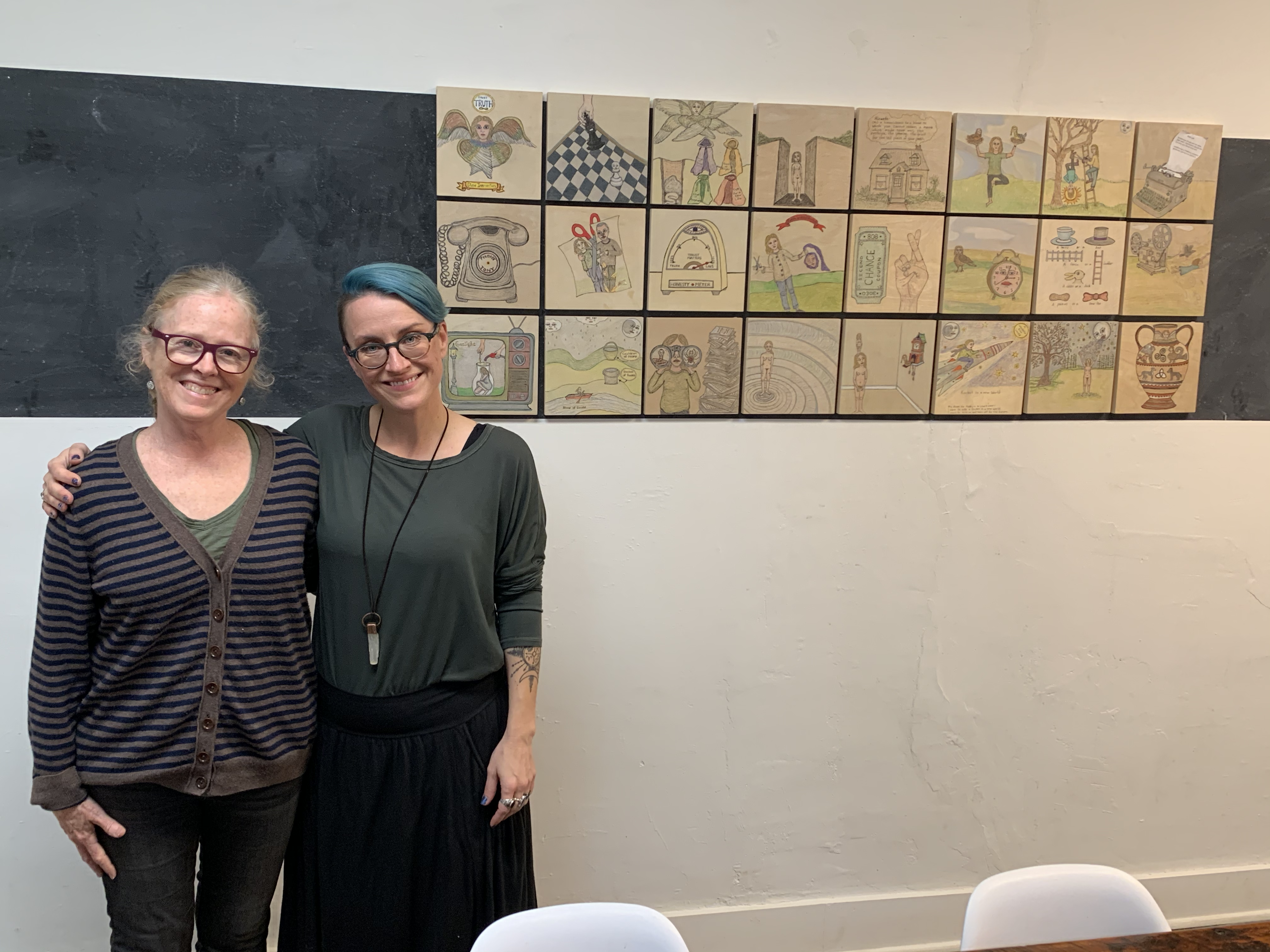 Presidential candidate Marianne Williamson held an event concurrently with Sarah's show, which made a interesting and relevant backdrop for Ms. Williamson's inspiring message.